A patented medication robot for safer medication in the municipality
As the use of medications increases, so does the risk of medication-related injuries. Every day, municipalities in Sweden need to address situations where incorrect medication can lead to serious consequences for citizens and result in significant costs for municipal operations.
By automatically dosing and dispensing medication according to the prescribed schedule, Dosell ensures that users receive the right medication at the right time.
Dosell serves as a reminder of when medication should be taken and sends alerts to healthcare personnel if, for example, a medication dose is missed. In this way, Dosell can significantly reduce the risk of overdosing, incorrect medication combinations, or users simply missing their medication. Dosell is an important safety measure for users and their families while also providing a valuable resource for the municipality's healthcare providers.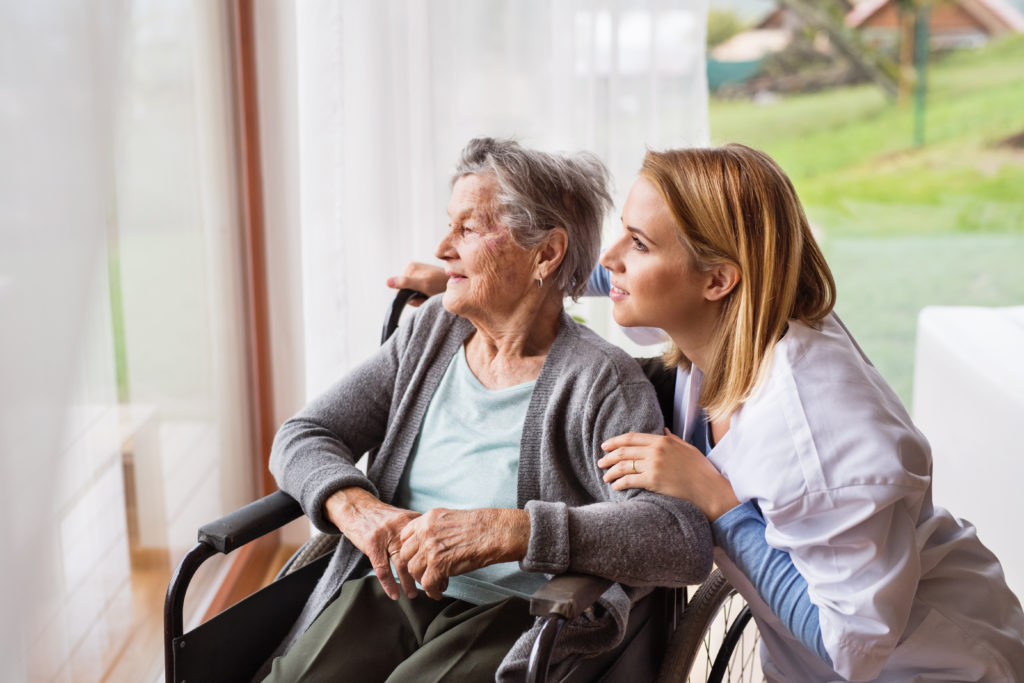 Improved Medication Management for the Municipality
Dosell is the innovative solution that revolutionizes medication management within the municipality. Our system is tailored to facilitate both our users and home care personnel, offering a range of benefits. Dosell is a flexible solution that can be adapted to each municipality's unique needs. It is designed to make medication management safer and more efficient while promoting user independence and ensuring their health and well-being.
Automatic Dispensing: Dosell is a medication dispenser that doses the right medication at the right time. It is equipped with a built-in camera that accurately reads the date and time on each dose bag, with a compliance rate of 99%. When it's time for medication, Dosell cuts open the dose bag and dispenses it, while providing the user with auditory and visual reminders.
Compliance and Notifications: Dosell has a built-in feature to send notifications to family members or healthcare personnel if medication is not taken on time. This allows for quick intervention if anything deviates from expectations and ensures that users take their medications as prescribed.
More Valuable Visits to Users: Home care personnel can use Dosell to make fewer but more meaningful visits to users. This frees up time that can be used for personal care and housekeeping tasks, rather than solely administering medication.
Statistics and Monitoring: The municipality gains access to statistics regarding user compliance with medication management. This data can be valuable for evaluating and improving processes within home care, for example.
Saves lives
Every day, on average, five elderly individuals in Sweden die due to incorrect medication. With better oversight of the medications a patient is taking and when they are taken, the risk of medication-related injuries and hospitalizations is reduced.
Saves time
With Dosell, healthcare and home care personnel can remotely control and monitor the patient's medication. This frees up valuable time from medication management for other important patient care tasks.
Reduces costs
Fewer hospital admissions and the streamlining of healthcare personnel's work reduce healthcare costs for municipalities and regions.
Your partner for safe and effective medication
Dosell is an innovative medication robot and is currently established in eight different European markets. Our unique patented medication robot is a game-changing solution when it comes to medication management in municipalities and healthcare.
Our system is designed to be integrated into a broader ecosystem and tailored to meet the unique needs of each municipality. With Dosell, you can confidently manage medication and ensure that users receive their medications in the right dose and at the right time.
One of Dosell's significant strengths is our diversity of experiences and expertise, which is a key factor in our rapid growth. Our organization is flat and responsive, and our management team works closely with the operations to ensure that we continue to be at the forefront.
We take pride in our ongoing growth and our role in improving people's health. Dosell – your trusted partner for a better future in medication and healthcare.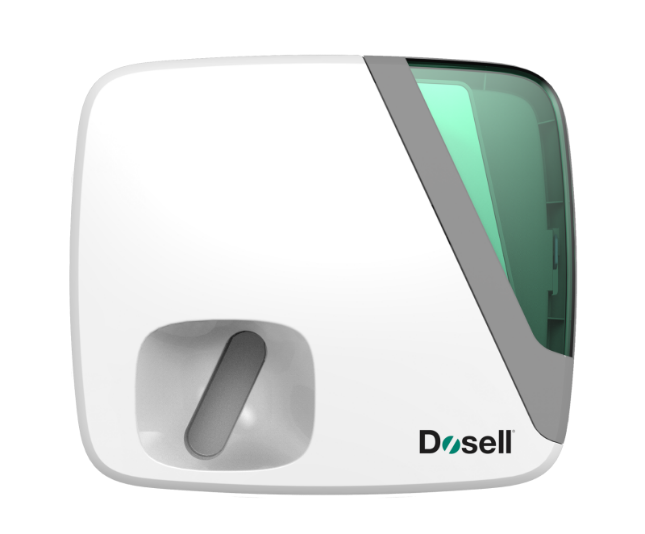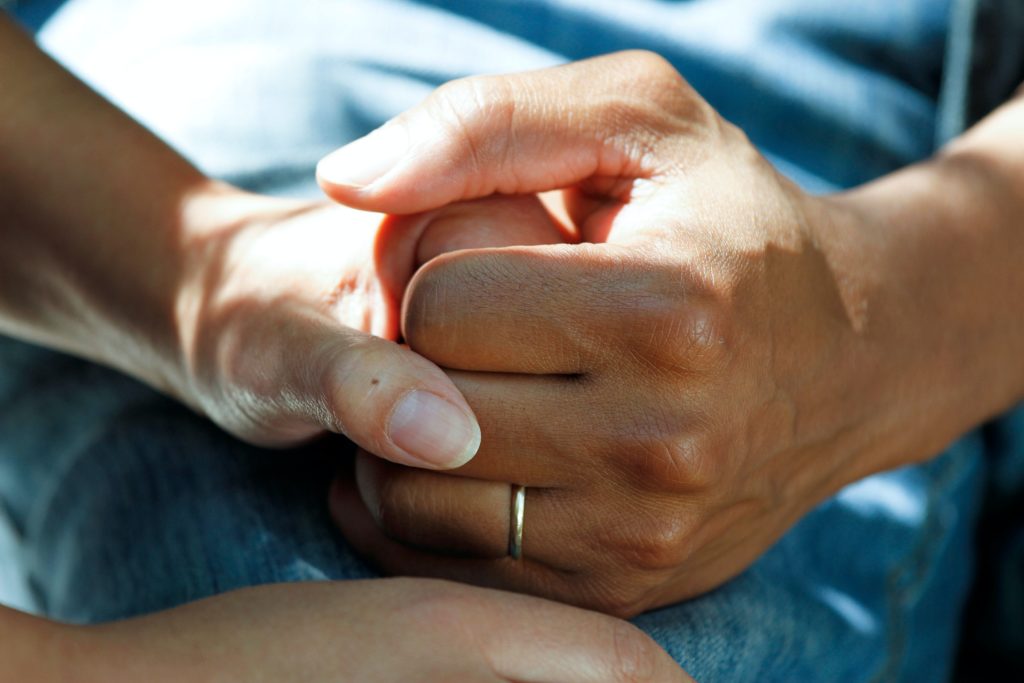 Collaboration for a more efficient healthcare environment within municipalities
Welfare technology and aids for medication management in home healthcare and various care facilities have seen significant growth in recent years. Dosell is now operating in several municipal and private healthcare facilities and has established itself as a reliable partner in welfare technology and elderly care, being offered by prominent healthcare providers who offer innovative solutions.
Together with our partners, Dosell strives to ensure a seamless process from start to finish. This includes everything from the administration of alarm platforms and the assurance of alarm chains to the management of support and technical services for municipal home care personnel. We are committed to making every step in the implementation of Dosell as smooth as possible.
Our collaboration begins with careful planning and the selection of users who can benefit from Dosell, including training and service introduction. Together with our partners, we focus on delivering a comprehensive solution that makes medication management safer, more efficient, and easier for both healthcare professionals and users.
Dosell is proud to be part of this emerging trend in healthcare and looks forward to continuing to collaborate with our partners to create a better healthcare environment and ensure that each individual receives the medication and care they deserve.
Questions & Concerns
What is needed to use a Dosell?

The Dosell primarily requires electricity to function. You also need to download the application for your mobile, which serves as a remote control. The Dosell is equipped with a built-in SIM card, with all data included in the monthly fee
Difference between Dosell for private users and municipalities/healthcare organizations

Dosell offers customized solutions for both individuals and municipalities/healthcare organizations. We have created a concise table to clearly highlight the main differences in functionality and pricing between Dosell for individuals and Dosell for municipalities and healthcare organizations:

| Features | Individual | Municipality & Healthcare Organization |
| --- | --- | --- |
| App | Yes | Yes |
| Administration System | No | Yes |
| Alarm | Yes, max 3 recipients | Yes, unlimited |
| Advanced Alarm Management | No | Yes |
| Email Support | Yes | Yes |
| Phone Support | No | Yes |
| Training | No | Yes |
| Web-Based Training | No | Yes |
| Assistance with Implementation and Process/Routine Creation | No | Yes |
| Statistics and Reporting | No | Yes |
| Integration with Other Systems | No | Yes |

As an individual, you gain access to the Dosell app and can manage alarms with up to three personal recipients. We also offer weekday email support from 8 AM to 5 PM for your inquiries. For municipalities and healthcare organizations, we provide a more comprehensive set of features, including an administration system with unlimited alarm management, phone and email support, web-based training, and the ability to integrate Dosell with other systems. We also assist with implementation and help with processes and routines to optimize your specific use of Dosell.

Regardless of your needs, Dosell can be tailored to fit you or your organization. Please feel free to contact us if you have any further questions or need more information about our solutions.
How long can the Dosell operate without power?

The Dosell can operate without power for up to 48 hours.
What is the cost of using Dosell?

Dosell is one of the most cost-effective medication robots on the market. Please contact us for more information.
What preparations does the municipality/healthcare provider need to make to start the medication implementation process?

To set up Dosell and initiate the implementation, we always work closely with our customers to ensure a smooth process. Please contact us for more information.
Can we obtain reports on who has handled Dosell?

Yes, each staff member has a personal account, and they need to be logged in to connect to Dosell, allowing us to generate reports on who has accessed it.
Is it necessary to replace the dose roll on the same day it expires, or is it possible to have two dose rolls at the same time?

You don't need to change the dose roll on the exact day it expires. Dosell can be set up to send reminders when the dose roll is running low, giving you time to switch to the new dose roll a few days before the previous one runs out.
How long does it take to charge a new dose roll?

The charging of a new dose roll takes only 3-5 minutes. Instructions in both video and text formats are available in our user-friendly app.
When does Dosell sound an alarm?

Dosell sounds an alarm if you forget to take your medication, if there is a power outage, if it is turned off, or for other reasons when it loses contact with the cloud. Behind Dosell, there is an advanced alarm platform that provides flexibility in managing alarms, including time settings and prioritization of alarm groups. We offer versatile alarm management to adapt to your needs.
Contact us
Would you like to know more?