Partners in Sweden and internationally
Welfare technology and aids for medication management in home care and residential facilities have gained significant traction in the market. The medication robot Dosell has been positively received by municipal and private organizations in Norway, Sweden, Finland, Germany, and Italy. Dosell is sold by the following healthcare providers that offer solutions in welfare technology and elderly care.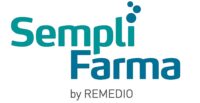 Remedio
The Italian partner of iZafe, REMEDIO, has built a network of strategically selected collaborators within the Sempli Farma project. The aim is to digitize medication management by implementing dose pack systems and offering dose packs in combination with Dosell. Italy is following the trend where dose packs are becoming the leading method of delivering medications, similar to the developments in the Nordic countries and the USA with the Pill Pack solution. The first machine for manufacturing dose packs in Italy is being installed at Trentos Pharmacy.
"Italy is one of the countries with the highest aging population. Over 24 million people are chronically ill. People taking more than 5 tablets a day are 8.8 million, and those taking more than 10 are 2.9 million. REMEDIO's strategy is to offer services for the care of chronic patients and to transform 20,000 pharmacies in Italy into real service hubs. The Dosell product with iZafe's expertise makes iZafe an excellent partner to revolutionize the Italian standard for pharmacological therapy."

Alessandro Ladecola
CEO, Remedio

Careium
Careium (formerly known as Doro Care) provides quality-assured and cost-effective solutions within welfare technology. Careium manages the entire alarm chain, from personal alarms and welfare technology accessories to alarm centers, thus offering tailor-made solutions to meet the needs of both caregivers and care recipients. Careium's services and products are available in Europe, with four alarm centers in Sweden, Norway, and the United Kingdom
"Thanks to very stable technology and favorable pricing, the Dosell medication dispenser is the perfect complement to our welfare technology platform."

Arvid Bakken
General Manager, Careium AS

Hepro AS
Hepro AS develops, manufactures, and sells medical and welfare technology products that enable the elderly to live independently and actively at home for longer. With over 30 years of experience in the healthcare industry, Hepro AS operates throughout Norway and internationally.
"With a growing and aging population in Norway, the need for home care aids is significant and expected to increase. The Covid-19 pandemic has further emphasized this need. The Dosell medication robot has been integrated into our platform for digital welfare technology, providing increased independence and security for the elderly. With Dosell's unique pricing structure, we have managed to strengthen our competitiveness in procurement processes."

Geir Tore Jakobsen
CEO, Hepro AS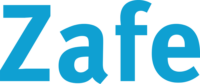 Zafe Care Systems
Zafe Care Systems is a systems integrator of welfare technology across Sweden. Their primary customers are municipalities and private healthcare companies. Zafe delivers its welfare technology services in over 200 municipalities and, thanks to its market-leading technology and flexibility, suits all types of care and healthcare operations.
Zafe Care Systems' solutions contribute to increased quality of life and independence for users, while also meeting the staff's needs for improved and more efficient work methods.
"With Dosell as a service in our product portfolio, our successful system integration of efficient and valuable welfare technology for care and healthcare continues. Dosell contributes to significant savings for healthcare personnel by reducing travel time, fewer visits to users, all the while significantly enhancing the safety of medication management."

Catrin Larsson
LIF Authorized Drug Information Specialist, Zafe Care Systems


Vivago
Vivago develops smart solutions for preventive care by monitoring and analyzing users' health status and well-being in real-time, 24/7.
Vivago's solution also encompasses all the features of a nurse call system, serving the entire healthcare chain from home care and assistance to rehabilitation centers and hospitals. Over 100,000 people use Vivago's solutions daily. Full digitization of health condition monitoring opens a revolutionary path to shift healthcare delivery from reactive to preventive and to tailor fully patient-centered outcome-driven care.
"We are very pleased with the collaboration between Vivago and iZafe. This partnership will be an important step for Vivago's future investment in the digitization of medication dispensing in Finland while strengthening our service offering. The collaboration with iZafe and their digital medication dispenser, Dosell, enables a more comprehensive service offering to our customers in Finland. Vivago's health and safety solutions, combined with Dosell, create increased security and better care for our elderly."

Niina Vilkas
CEO Vivago Ltd


Avanto Care
A platform for data-driven work with insights, quality monitoring, and proactive care.