Right Medication at the Right Time
Medication Robot for Patients, Relatives, and Healthcare Professionals
A Patented Medication Robot for Safer Medication Management
As the consumption of medication increases, so does the risk of medication-related harm. On average, 300 people in Sweden are admitted to hospitals every day due to incorrect medication, leading to significant suffering for individuals and substantial costs for society.
Dosell, our patented medication robot, ensures that patients receive their medication at the right time by automatically dispensing tablets into individual dose packets at the prescribed times.
Dosell provides medication reminders and can alert healthcare professionals in case of missed doses. This helps reduce the risk of overdosing, taking the wrong combination of medications, or missing medication altogether. Dosell offers peace of mind for patients and their loved ones, and it serves as a valuable tool for healthcare providers. With Dosell, we aim to increase medication safety, improve patient outcomes, and provide reassurance for all stakeholders involved in medication management.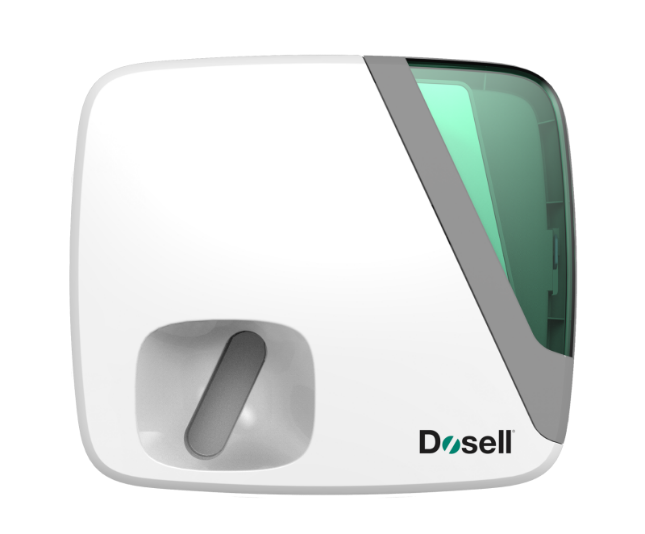 Saves Lives
On average, five elderly individuals die every day due to incorrect medication. By having better supervision of the medications a patient takes and when they are taken, the risk of medication-related injuries and hospitalizations decreases.
Saves Time
With Dosell, healthcare and home care personnel can remotely control and monitor a patient's medication. This frees up valuable time from medication management for other essential patient care tasks.
Reduces Costs
Fewer hospitalizations and streamlining of healthcare professionals' work reduce healthcare costs for municipalities and county councils.
Increase patient safety and save time for healthcare professionals.
A safer environment for patients and their families.
Reduced risk of medication errors and adverse drug events.
Ability to maintain independence and live at home longer.
Enhanced peace of mind for family members who can remotely monitor medication intake.
Relief for healthcare and home care personnel.
Reduced time spent on medication management.
Saved time and resources for monitoring and controlling patient medication.
Early intervention by healthcare professionals in case of medication-related issues.
Significant cost savings for society.
Each reduced home care hour results in savings of 472 SEK*.
Each avoided hospital admission generates savings of 55,330 SEK**.
10% fewer hospitalizations lead to savings of 1.7 million SEK per day – more than half a billion SEK per year.
*SKL KPB database 2016.
**SKL KPP database 2015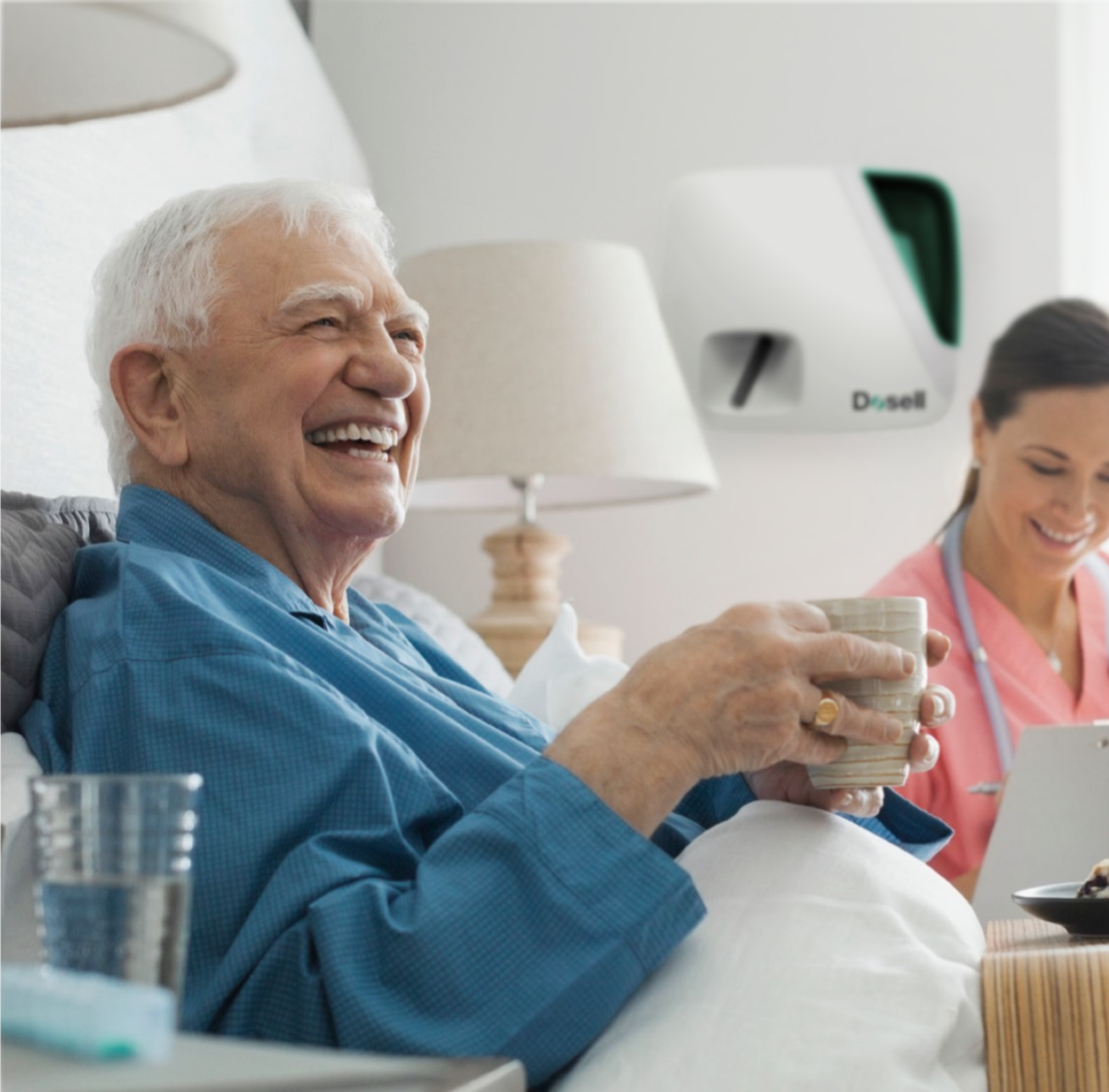 How Dosell Works
Dosell is an advanced medication robot that provides safer and simpler management of medications at home. Previously, medication robots were only available through home care services or public healthcare. However, now Dosell can be purchased for personal use by municipalities, private healthcare companies, and consumers.
Our goal is to make medication management more accessible and convenient for everyone.
We take pride in the fact that our users appreciate Dosell and its benefits.
Testimonials from our users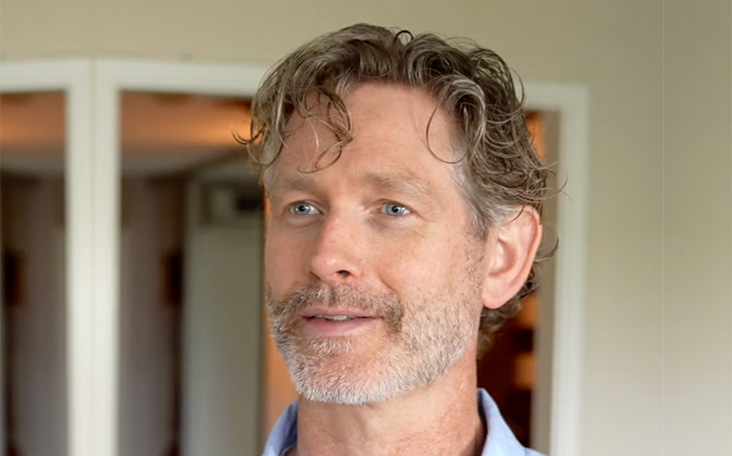 There has always been stress about forgetting my father's medications. My mom and I have been helping each other to remember, but since I don't live in town, it has become increasingly difficult.
We decided to try a medication robot instead, and we are very happy about it.
I must say it feels reassuring.
Per Helander
Son of a user, Varberg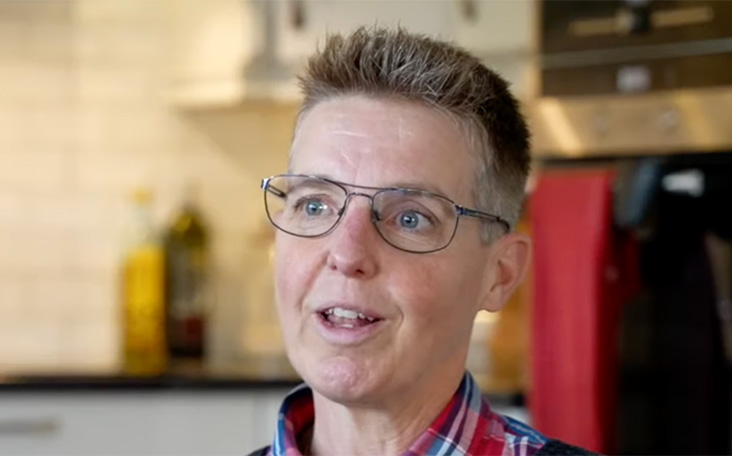 In 2016, Åsa's daughter Malin was diagnosed with epilepsy. Since that day, the entire family from Karlstad has had to step in and help Malin remember to take her preventive medications.
"Instead of having a mom and dad constantly reminding her, Malin now has the help of mini-Malin, as we call the robot. It's so comforting to know that Malin now receives her medication in the right dosage and at the right time."
Åsa Tobiasson
Mother of a user, Karlstad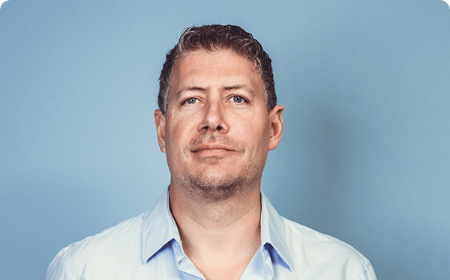 Theo, 48 years old, lives in Nybro with his partner and three children. One and a half years ago, he had a heart attack, and today Theo takes medication to prevent recurrence and manage pain.
"The heart attack came completely out of the blue. When I was in the ambulance, I was convinced it was pneumonia. I had experienced it before, and it felt exactly the same."
Theo Åberg
User, Nybro
Contact Us
Do you have any questions, concerns, or are you interested in becoming a reseller of Dosell? We're here to assist you!
Please fill out the form below, and we will get back to you as soon as possible.